Minor version update¶
Assuming operator-level familiarity with the minor updates, let's look at individual pieces in more detail.
How update commands work¶
The following subsections describe the individual update commands:
You might also find it helpful to consult this high-level diagram as you read: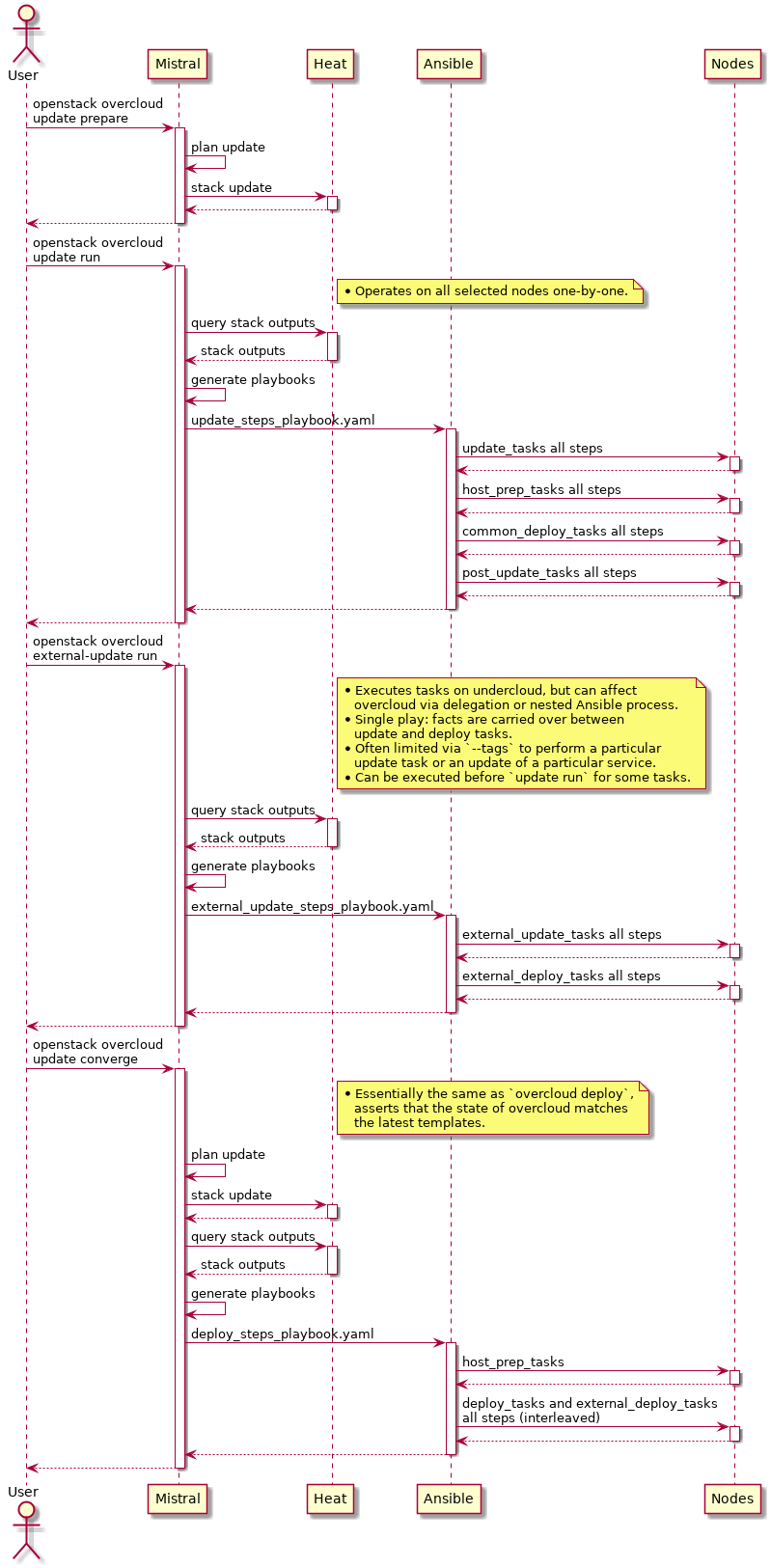 Writing update logic for a service¶
Simple config/image replacement¶
If the service is managed by Paunch or tripleo_container_manage Ansible role, it may be that there's no need to write any update tasks. Paunch or tripleo_container_manage can automatically handle simple updates: change in configuration or change of container image URL triggers automatic removal of the old container and creation of new one with latest config and latest image. If that's all the service needs for updates, you don't need to create any update_tasks.
Custom tasks during updates¶
If the service is not managed by Paunch nor tripleo_container_manage, or if the simple container replacement done by Paunch is not sufficient for the service update, you will need to include custom update logic. This is done via providing these outputs in your composable service template:
update_tasks – these are executed before deployment tasks on the node being updated.

post_update_tasks – these are executed after deployment tasks on the node being updated.
Update tasks are generally meant to bring the service into a stopped state (sometimes with pre-fetched new images, this is necessary for services managed by Pacemaker). Then the same workflow as during deployment is used to bring the node back up into a running state, and the post-update tasks can then perform any actions needed after the deployment workflow.
Similarly as deployment tasks, the update tasks and post-update tasks are executed in steps.